The Rotary Club of New Market
Awarded the Rotary President's Citation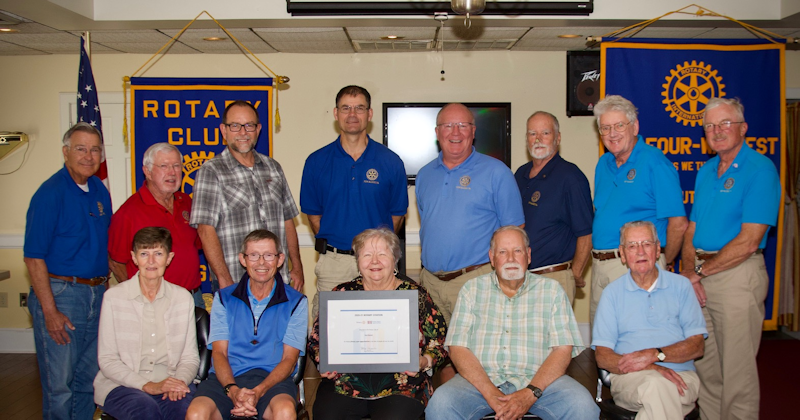 Photo taken by Pastor Buzz Menhardt

The Rotary Club of New Market was recently awarded by Rotary International the "President's Citation" which is the highest service award an individual club can achieve. Rotary International is a global network of 1.2 million neighbors, friends, leaders, and problem-solvers who see a world where people unite and take action to create lasting change – across the globe, in our communities, and in ourselves. This past year the New Market club exceeded all of its club goals by demonstrating "Service Above Self" both in the Shenandoah Valley and world-wide. In addition to supporting community service projects such as local food pantries, childcare centers, and the Shenandoah Valley Music Festival, the club donated in excess of $19,000 to global and local deserving charities. Representative donations include worldwide polio eradication, Luke's Backpack, scholarships for graduating seniors at Mountain View High School and Shenandoah Valley Academy, and the Shenandoah SEARCH Group Home. The Club thanks all of those who supported us, and we look forward to another year serving those in need both in our local community and abroad. Pictured above are club members and the citation.