News
---
Golf Tournament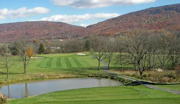 16th Annual Benefit Golf Tournament
Wednesday, September 8, 2021
Shenvalee Golf Resort
New Market, Virginia
Thank you for your participation!

Welcome to the Rotary Club of New Market, Virginia


We serve the community and surrounding areas of New Market, Virginia with a variety of service projects and fundraisers that directly benefit our home area. Please contact us if you would like to learn more about our club and how you, too, can get involved by making New Market a stronger community.
Enjoy your visit to our website.




Our Hometown

is located in the heart of the beautiful Shenandoah Valley, New Market is famously known for the civil war battle fought here in 1864. But there is much much more to this quaint little town.

Read More

Weekly Meetings

are held Wednesdays at noon at the Shenvalee Golf Resort located at 9660 Fairway Drive in New Market.
These luncheon meetings feature a guest speaker.


Read More

---

NMRC Receives ShelterBox HERO 2021-2022 recognition

---

New Market Rotary Club Provides Disaster Relief to Haiti

The New Market Rotary Club recently provided disaster relief to the earthquake victims in Haiti through donation of a shelter box to those who have lost everything in the recent earthquake. The Shelter Box program was created several years ago by Rotary International to provide emergency relief to those impacted directly by natural disasters. Most boxes include family-size tents, though the contents differ depending on the disaster and climate. Many are packed with solar lights, water storage and purification equipment, thermal blankets, and cooking utensils. Depending on need, the organization may deliver Shelter Kits, smaller aid packages that include tools, ropes, and heavy tarpaulins used to provide emergency shelter and repair damaged structures. Funds for this effort were raised through free will donations at the Club's annual family pool party hosted by Mr. "Skip" Constable in New Market.

More information can be found on this life saving program at

https://www.rotary.org/en/shelterbox-and-rotary-help-disasters

---

GUEST SPEAKERS

---




Christmas is right around the corner ! On December 1, the NMRC was treated to a delightful performance by the musicians of the Shenandoah Valley Academy (SVA) Lead by Mr. Daniel Biaggi (Head of the music department at SVA) and Ms. Kelly Weideman. Both vocalists (above) and strings (below) put on an inspiring performance. We truly are blessed to have such talented individuals in our local community.

More information on the SVA music presentations can be found at

https://www.shenandoahvalleyacademy.org/

---

Mr. Eric Flagg provides a fascinating overview of the business he and Gregg Hoover recently started, Shenandoah Wine Tours, Inc. offering a fun-filled afternoon exploring the wineries of Shenandoah County, VA.

More information can be found by visiting their website at shenandoahwinetours.com or by clicking

here

.

Shenandoah Wine Tours – Relax, We'll Drive

---




Past President of the Rotary Cub of New Market "Skip" Constable provides club with an overview of the Rotary International Foundation. Through the Foundation Rotary is dedicated to causes that build international relationships, improve lives, and create a better world to support our peace efforts and end polio forever.
Thank you Skip for a great presentation.