News
---
Up the Creek 5K

Monday, May 30 8:00 am
Shenvalee Golf Resort
New Market, Virginia


---
Golf Tournament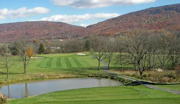 17th Annual Benefit Golf Tournament
Wednesday, September 7, 2022
Shenvalee Golf Resort
New Market, Virginia



---
May 2022 Informer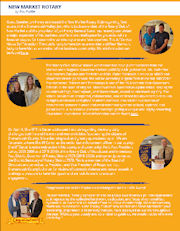 The Rotary Club of New Market is featured as the LEAD CLUB in the May 2022 Informer rotary magazine.

Click here to read the article.
---
Welcome to the Rotary Club of New Market, Virginia


We serve the community and surrounding areas of New Market, Virginia with a variety of service projects and fundraisers that directly benefit our home area. Please contact us if you would like to learn more about our club and how you, too, can get involved by making New Market a stronger community.
Enjoy your visit to our website.




Our Hometown

is located in the heart of the beautiful Shenandoah Valley, New Market is famously known for the civil war battle fought here in 1864. But there is much much more to this quaint little town.

Read More

Weekly Meetings

are held Wednesdays at noon at the Shenvalee Golf Resort located at 9660 Fairway Drive in New Market.
These luncheon meetings feature a guest speaker.


Read More

Rotary Scholarships Awarded at Mountain View High School

At the Mountain View High School general awards ceremony on May 13, 2022 the Rotary Club of New Market presented two Marlin P. Krouse Scholarships ($2,500) and the Rotary Club of New Market Scholarship ($1,500). Rotary International is a humanitarian service organization which brings together business and professional leaders in order to provide community service, promote integrity, and advance goodwill, peace, and understanding in the world. Its motto is "Service Above Self." The three students awarded these scholarships embody this principle and have worked extremely hard to give back to their local community through their respective time and talents in community service projects through their efforts in the Mount View Interact Club sponsored by Ms. Lisa Gibson.

Pictured from left to right is Ms. Hannah Hollingsworth (New Market Scholarship), Ms. Ericka Provenzano (Krouse Scholarship) and Mr. Nathan Poole (Krouse Scholarship).

---

GUEST VISITORS

---

Recently Mr. Evan Vass, VA addressed the Rotary Club of New Market on a wide range of topic based upon his perspective as Shenandoah Counties Administrator. Subjects ranged from tourism, economic development, the counties rebranding effort, and his long-range vison of the county. Evan has previously held positions in local government management with the Town of New Market as Town Manager for 8 years and Assistant City Manager of Harrisonburg for 2 years. His depth of knowledge and deep passion for and understanding of the complexities of local government was much appreciated by all in attendance. The county is extremely fortunate to have Mr. Vass in such a position of responsibility and the Rotary Club of New Market looks forward to his return.

---



Mr. Jack Moody provided the Rotary Club of New Market with an in-depth preservation on the science behind the formation of sinkholes and their specific locations in here in Shenandoah County. Jack worked as a geologist for the Kentucky Geological Survey for 10 years in the Non-industrial Minerals Section and as a geohydrologist for the Kentucky Division of Water, Groundwater Branch for 15 years. His presentation was extremely informative and much appreciated by all in the Club.

---

Mr. Wes Dove speaking to a joint meeting of the Mountain View High School Interact Club and the Rotary Club of New Market. Mr. Dove is currently the President of the Fort Harrison Chapter of the Sons of the American Resolution and founder of Dove Development & Consulting. Wes provided a fascinating and informative overview of George Washington's proven leadership style and skills that are still applicable 250 years after he served as the father of our country. Both Interactors and Rotarians were fortunate to benefit from Mr. Doves expertise and unique perspective. Thank you, Mr. Dove and we look forward to making this a yearly event!