News
---
Golf Tournament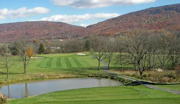 18th Annual Benefit Golf Tournament
Wednesday, September 6, 2023
Shenvalee Golf Resort
New Market, Virginia


---
Welcome to the Rotary Club of New Market, Virginia


We serve the community and surrounding areas of New Market, Virginia with a variety of service projects and fundraisers that directly benefit our home area. Please contact us if you would like to learn more about our club and how you, too, can get involved by making New Market a stronger community.
Enjoy your visit to our website.




Our Hometown

is located in the heart of the beautiful Shenandoah Valley, New Market is famously known for the civil war battle fought here in 1864. But there is much much more to this quaint little town.

Read More

Weekly Meetings

are held Wednesdays at noon at the Shenvalee Golf Resort located at 9660 Fairway Drive in New Market.
These luncheon meetings feature a guest speaker.


Read More

---

2023 Golf Tournament Donation






New Market Rotary President Jim Douglas presents a check for $2,000 to Corie Davies, Executive Director at RMH Foundation, one of the beneficiaries of the tournament, with President Elect Peter Hughes observing.

---

GUEST VISITORS

---

The Rotary Club of New Market was honored on September 20th at the Shenvalee Resort to have as its guest speaker Mr. F. Coe Sherrard Jr, a former United States Navy aviator and longtime businessperson retired and living in Edinburg, Virginia. Coe moved to Virginia in 2005 where he and his wife opened the Woodstock Café and Shoppes, operating successfully for over fifteen years. They sold the business in 2019, but they continue to be involved in the valley's social infrastructure. Coe's first book,

Full Count

, was self-published in 2018.

The Road Not Taken

was published in April, 2020, and

The Other Side Of Good

in January, 2022. Coe described the trials and tribulations of being an author and his presentation gave all great insight into the challenges of being a published author.

For more information, please see:

https://www.goodreads.com/author/show/20327313.E_A_Coe

---

The Rotary Club of New Market was recently honored to have as its guest speaker Ms. Barbara Hetzel Director of the James Madison University Lifeling Learning Center (LLI). LLI is a vibrant learning community of over 750 adult learners and offers more than 120 educational opportunities each year. Membership is open to all adult learners, regardless of age or educational background. LLI is dedicated to enriching the intellectual and social lives of adult learners by offering stimulating non-credit educational opportunities. The Institute is a membership-based organization that provides for members social interaction, volunteer engagement, leadership, and travel.

For more information please visit

https://www.jmu.edu/pce/programs/all/lli/index.shtml

---

Ninety- four years young and going strong! Mr. Art Borden recently spoke to the Rotary Club of New Market reflecting upon his life of service to his fellow mankind and his philosophy of practicing a life well lived. Art has a number of careers and lives life to the fullest even when many are considering retiring. Having recently lost a spouse he now ministers and provides a support structure to those in need in the grieving process. Art is a frequent contributor to our local paper and his latest "There are No Accidents with God" can be found by clicking

HERE

.

Truly an inspirational speaker !"